Backend Engineer at Ahoy Games

At Ahoy Games you will be working with the latest tech to create the most fun and polished games together with a highly talented team. We are truly passionate about games and we value creativity over anything else. We are looking for a backend programmer, who will build server backend side of our games.
We are always looking for talent, feel free to send us your CV.
Please be informed that we reserve the right to contact only selected applicants. The hired individual will need to work in-house, in our studio based in Warsaw, Poland.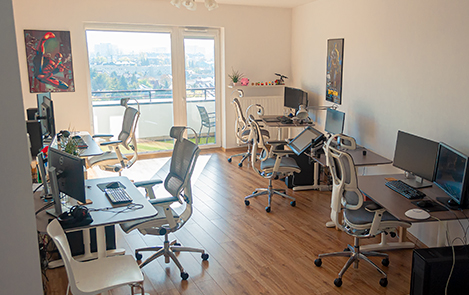 Please Include the following statement with your application

"I agree for the processing of my personal data contained in my application documents by Ahoy Sp. z o.o. with its registered office in Warsaw (02-703) at ul. Bukowińska 2, for the purpose of carrying out the current recruitment process and for subsequent recruitments for employees and co-workers of Ahoy Sp. z o.o."
GDPR Info
The personal data is administered by Ahoy sp. z o.o. with its registered seat in Warsaw, ul. Bukowinska 2. The data included in job applications shall be processed solely in connection with ongoing and future recruitment procedures and shall not be shared with any other entities. The applicants are entitled to access and modify their personal data at any time. The provision of personal data is voluntary although necessary in order to take part in the recruitment process.